Looking for some fun gingerbread houses? Here we've rounded up 20 of the best and cutest gingerbread house ideas for Christmas!
20 Gingerbread House Ideas
These gingerbread house ideas are great inspiration for your gingerbread house creations this holiday season!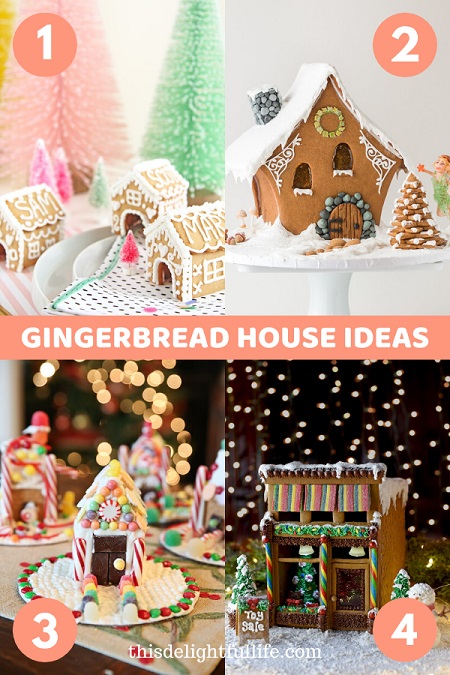 1. Gingerbread House Placecards
Not only will your guests be able to spot their names on an adorable little house at your party, but they'll be able to eat it too.
From: brit.co
2. Fairy Gingerbread House
From: willcookforfriends.com
3. Easy Graham Cracker Gingerbread Houses
From: ourbestbites.com
4. Victorian Storefront Gingerbread House
This Victorian Storefront Gingerbread House brings the magic of a historic downtown to your house!
From: vintagekitty.com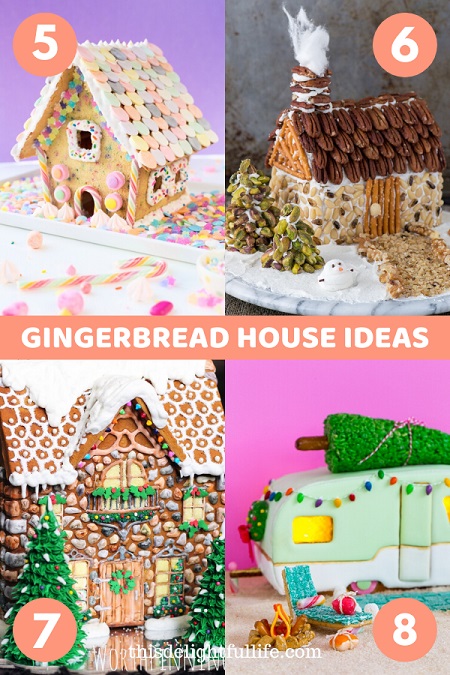 5. Funfetti Sugar Cookie House
The most colorful and delicious sugar cookie house you ever did see! Is it tradition for you to make a house with your family?
Time to shake it up this year with some funfetti!
From: studiodiy.com
6. Nutty Gingerbread House
A rustic Christmas gingerbread house made using nuts! Learn how to make a gingerbread house out of a butter box, plus tons of decorating ideas and the best gingerbread 'glue'!
From: thefirstyearblog.com
7. Stone Gingerbread House
From: worthpinning.com
8. DIY Retro Camper Gingerbread House
From: sugarandcloth.com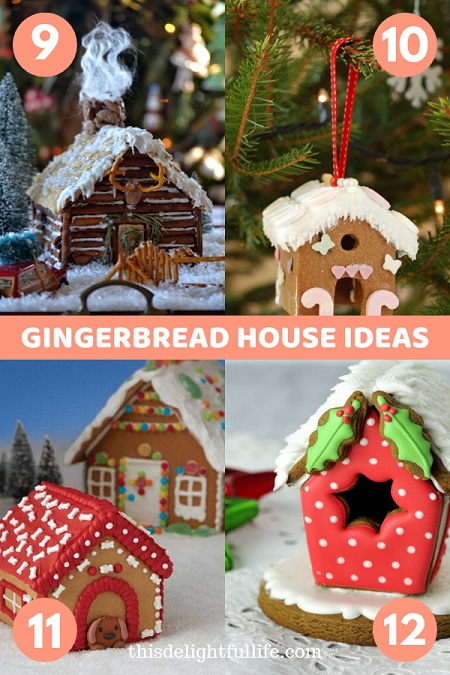 9. Gingerbread Log Cabin
From: threepixielane.blogspot.com
10. Gingerbread House Tree Ornaments
You do need to find quite a sturdy branch but they're a fantastic decoration for the tree. Just make sure to hang them up high if you've got young children.
From: craftstorming.com
11. Gingerbread Doghouse
Decorate this gingerbread dog house to add some puppy love to your gingerbread scene!
From: wilton.com
12. Gingerbread Bird House
From: hanielas.com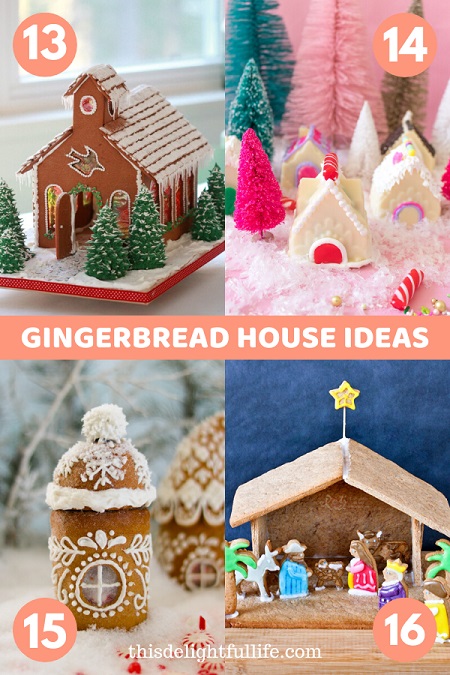 13. Gingerbread Church
Although this gingerbread church or chapel may look complicated for a first-time gingerbread house maker, it truly is straightforward to make if you have the right recipes and some little secrets to help you along the way.
From: sweetopia.net
14. Gingerbread House Cake Bombs
The inside of these adorable little houses is just like the inside of a cake pop. Each one is filled with a mixture of gingerbread cake and cream cheese frosting, which makes it moist and delicious.
From: clubcrafted.com
15. Mini Gingerbread Houses
From: lilyardor.com
16. Gingerbread Nativity
Make a Gingerbread Nativity with your family this Advent season. It is a fun and tasty way to explore the story of the first Christmas.
From: rotinrice.com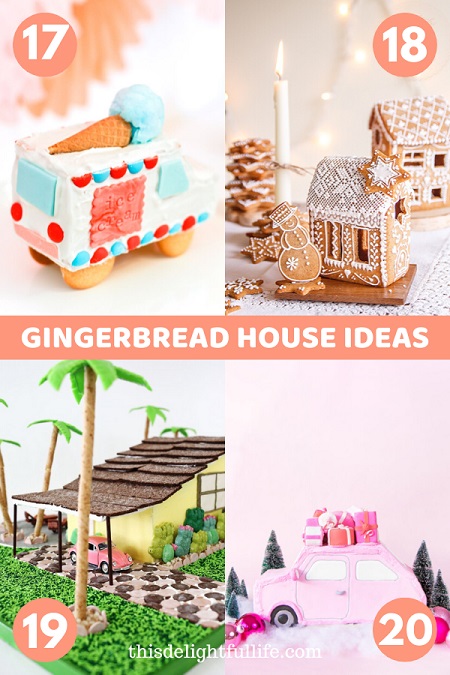 17. Gingerbread Ice Cream Trucks
From: handmadecharlotte.com
18. Lebkuchen Houses
Decorated with candies, small cookies, chocolate pieces and lots of icing, the houses are extremely appealing not only because of their whimsical appearance, but because of the heavenly aroma of the spices as well.
From: ivynik.blogspot.com
19. Palm Springs Gingerbread House
From: abeautifulmess.com
20. DIY Pink Gingerbread Car
From: studiodiy.com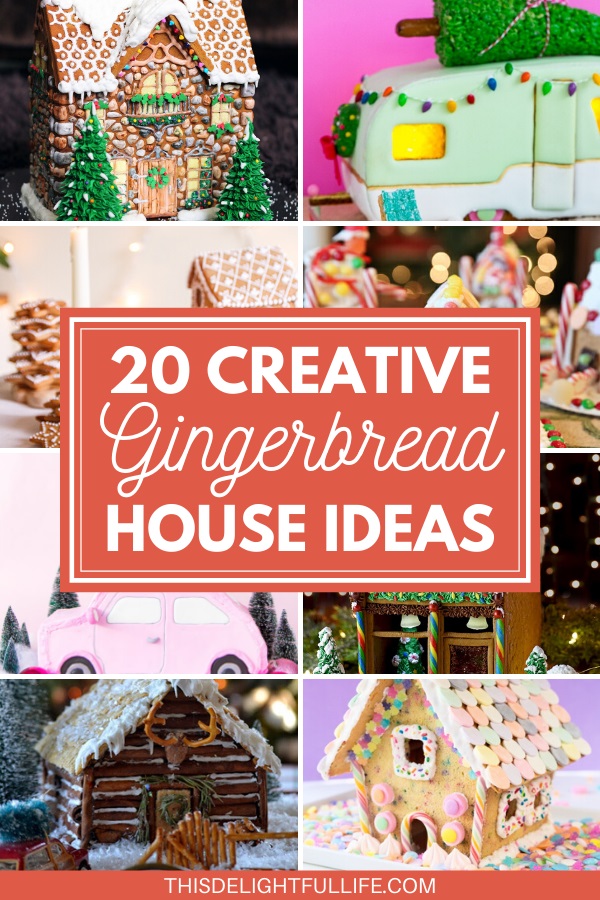 Enjoyed these Christmas gingerbread house ideas? Then pin it for later!
Pin these Christmas gingerbread house recipes to your Dessert Ideas or Christmas Recipes boards on Pinterest.
That way you can easily view them later!