If you completely lack a green thumb but are desperate to have some nice low maintenance indoor plants – you are not alone. Luckily there are quite a few hard to kill houseplants out there that can withstand almost anything. So green thumb or not – these are the best house plants to have!
Anyone with a thumb of any color should be able to find a plant that is best suited for their situation.
Here are your low-maintenance and almost indestructible houseplants to choose from.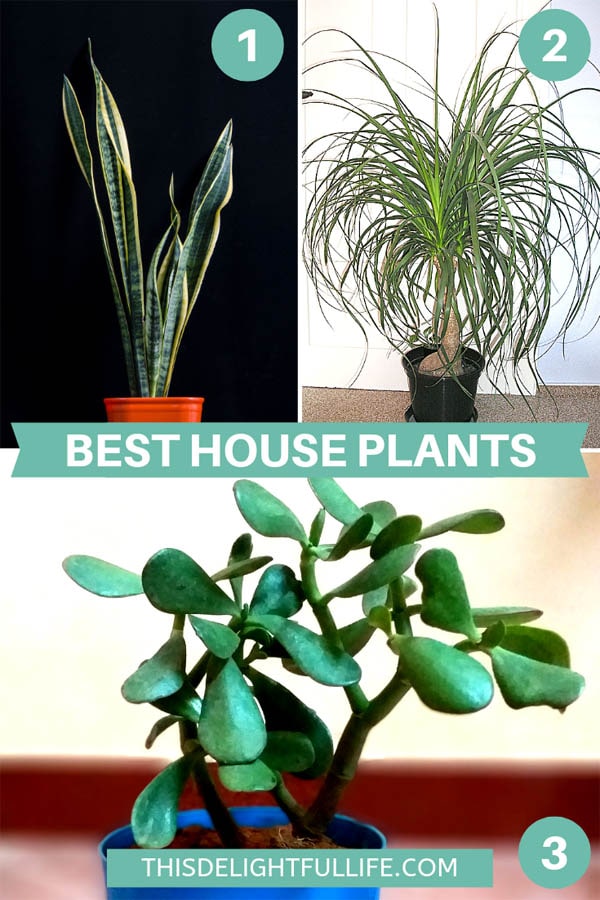 1. Snake Plant
The snake plant is one of the most tolerable and low maintenance plants there is. These plants can still look nice and fresh even after a week of neglect.
The care for these is pretty straightforward – put them in some indirect sunlight and don't give them water too often. It is better to let the snake plant actually dry out a bit in between watering it.
2. Ponytail Palm
This long-living indoor plant can also thrive without too much maintenance – just don't overwater it.
These plants are not actually a palm tree and more of a succulent. Because of this, they can go a while without water. But you do need to water them – about once every 3 to 4 weeks.
3. Jade Plant
Jade plants are often considered to be signs of good luck, so that's just one more reason to have this plant in your home.
The care for these plants is simple – water them when the top level of soil just feels dry to the touch. The soil of these plants should never completely dry out, and they should be over-watered either.
Jade plants also need to be exposed to full sunlight in order for them to thrive.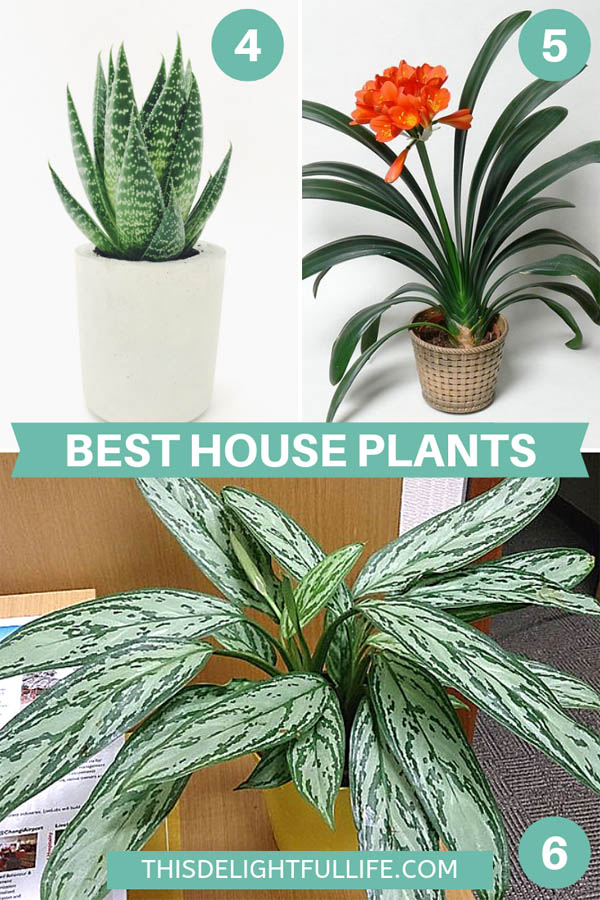 4. Aloe
Aloe plants have so many great benefits, so having one in your home just makes sense. Aloe plants like lots of sunlight. You will need to check the soil to see when you should give it water.
5. Clivia
These flowering plants from South Africa need indirect sunlight and prefer to be on the dryer side. Water Clivia plants when the top 50% of the soil is dried out. Make sure to fertilize these beautiful plants once a month as well.
6. Chinese Evergreen
The leaves of this plant are decorated with beautiful patterns and colors. As with all the others, only water this plant when the soil is dry. So, don't water too often, and even less so in the wintertime.
This plant can tolerate dry air, poor light, and even drought.
Enjoyed these best house plants? Then pin it for later!
Pin these best house plant ideas to your Home Ideas or Home Decor boards on Pinterest.
That way you can easily view them later!